Ananda Life Limber Warmth Magnesium Oil
 LIMBER WARMTH MAGNESIUM OIL
We have added 100% essential oils, containing warming properties to our magnesium oil to create our LIMBER WARMTH magnesium spray.


 

In addition to the magnesium benefits, essential oils of  Cinnamon Bark, Clove Bud, Ginger, Sweet orange and vanilla provide a warming sensation especially useful for pre exercise and tight tense muscles in general.

If you like the aroma of a Chai Latte you will love this!


Our magnesium oil spray is sourced from the ancient Zechstein seabed.

It is extracted using sustainable technology from an underground layer of salt located approximately 1600 meters below the surface.

Zechstein Sea existed during the Permian era approximately 250 million years ago and is believed to be the most pure source of magnesium and other trace minerals.

Easily absorbed spray to assist in

Muscle and joint pain
Relief from cramping
Reduction of stress and anxiety
Promote Restful sleep
8 sprays delivers approximately 100g elemental magnesium
Customer Reviews
06/08/2021
Amanda R.

Australia
Magic in a bottle
This bottle has been a blessing. I have a a few sport injuries which flare up during the cooler weather. I've been using this spray for 1 week and it's given me the relief I need :-)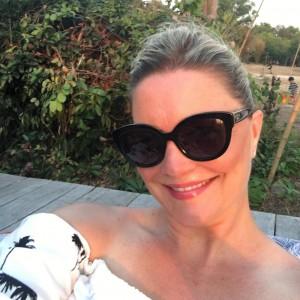 RI
04/08/2021
Rhianna I.

Australia
Help to relieve muscle tension
I carry a lot of tension in my neck and shoulders which this helps relieve.
02/16/2021
Rich

Australia
It works
As a runner, I'm sure this helps with recovery