Ananda Life Goodnight Magnesium Oil Spray
GOODNIGHT MAGNESIUM 
We have added 100% essential oils, lavender and chamomile to our magnesium oil to create our GOODNIGHT spray.

in addition to the magnesium benefits Lavender and chamomile are known as natural sedatives. This combination will help to reduce stress, anxiety and depression and boost skin health.

Our magnesium oil spray is sourced from the ancient Zechstein seabed.

It is extracted using sustainable technology from an underground layer of salt located approximately 1600 meters below the surface.

Zechstein Sea existed during the Permian era approximately 250 million years ago and is believed to be the most pure source of magnesium and other trace minerals.

Easily absorbed spray to assist in

Muscle and joint pain
Relief from cramping
Reduction of stress and anxiety
Promote Restful sleep
8 sprays delivers approximately 100g elemental magnesium
INGREDIENTS
Zechstein magnesium chloride and trace minerals
distilled water
essential oils of lavender and chamomile
Customer Reviews
02/16/2022
Nikki Y.

Australia
Amazing magnesium Spritz
This is worthy of acknowledgment. My husband is a builder in his 50s and years of building, playing football and water skiing has seen his joints aching so this spray has given him relief through the night while he sleeps. He also takes magnesium ****** each morning so to have relief while he sleeps has proven good mobility when he gets up in the morning. A great spritzer worthy of its benefits. I even sent some to a friend in Sydney recently and he raves about it. Thank you
02/22/2022
Ananda Life Byron Bay
How wonderful! Thank you so much for your review I'm so happy to hear our Magnesium spray is helping supplement those magnesium levels at night .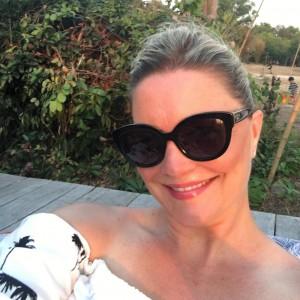 RI
04/08/2021
Rhianna I.

Australia
Add to Your Routine for Better Sleep
I have added this beautiful product to my evening routine and it is definitely helping me sleep more peacefully. I also use it once a week during my inferred sauna to ease my tired legs.